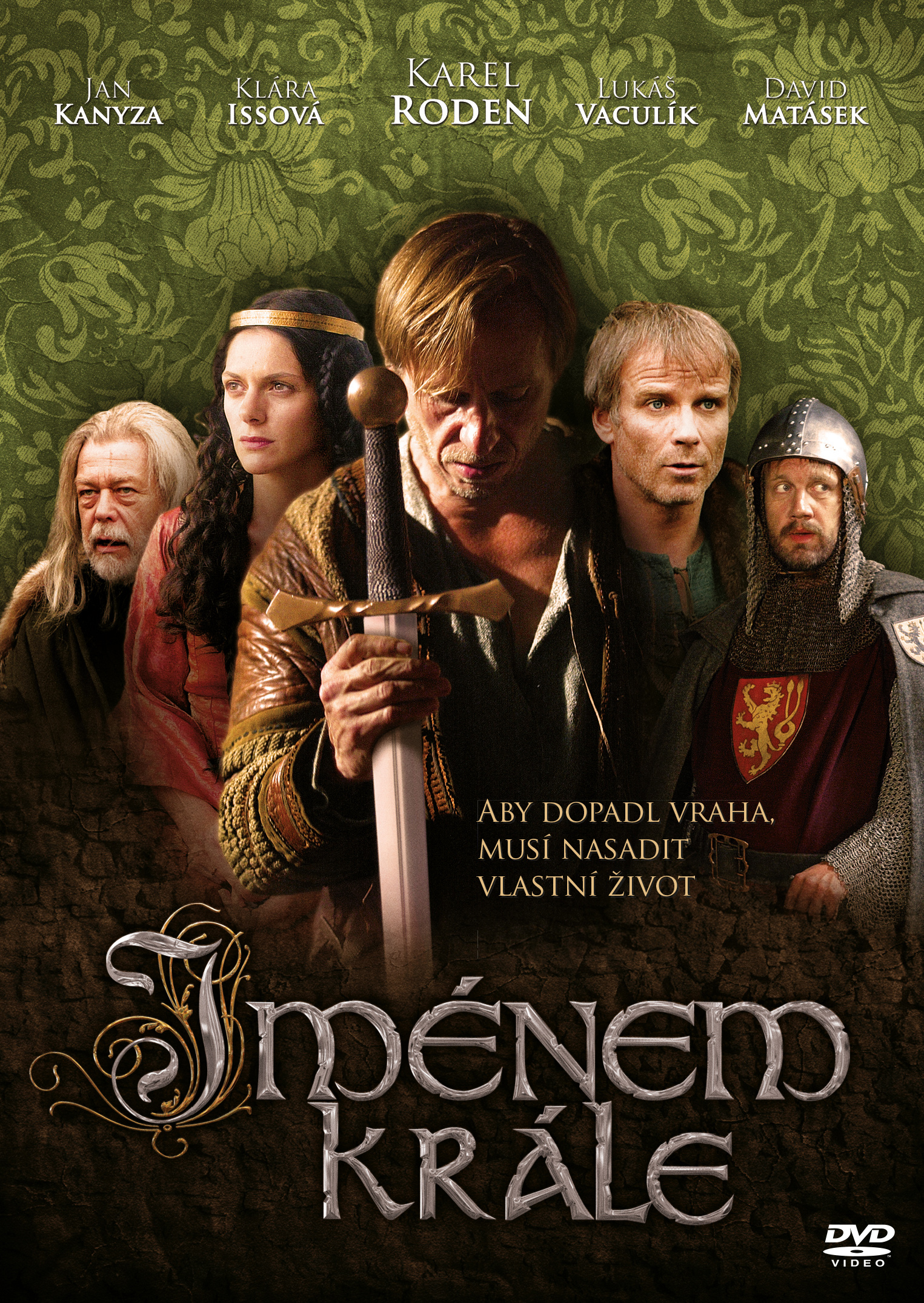 Jménem krále
(In the Name of the King)
History / Drama
Czech Republic, 2009, 77 min
* The information on films and the photographs are
automatically generated from the csfd.cz database.
Píše se 13. století. Království českému a markrabství moravskému vládne Přemysl Otakar II. Na zásnuby, které mají usmířit znesvářené rody pánů z Dubé a z Vartemberka, vysílá král svého zástupce v severních Čechách, správce královského hradu Bezdězu, Oldřicha z Chlumu (Karel Roden). Cestou na hrad najdou Oldřich a jeho pomocníci (Jan Dolanský, David Matásek) stopy po loupežné vraždě neznámého kupce. Na vartemberském panství se Oldřich setkává s Ludmilou (Klára Issová), dcerou Markvarta z Vartemberka, kterou zná od jejího dětství. Ludmila se mu svěří, že se nechce vdát za Beneše z Dubé (David Prachař), přestože jejich svatba je podmínkou křehkého míru mezi oběma rody. Během slavnostní hostiny, pořádané na Oldřichovu počest, je zavražděn purkrabí (Miloš Vávra). Podezření padne na loutnistu (Saša Rašilov), jehož snoubenku se purkrabí pokusil zneužít.Druhého dne ráno je Markvart (Martin Štěpánek), hlava rodu Vartemberků, nalezen mrtev pod okny hradu. Sebevražda je vyloučena! Oldřich se pouští do vyšetřování. I přes smrt hradního pána se koná rytířský turnaj, ve kterém Beneš z Dubé vítězí. Všichni vidí, že místo své nastávající Ludmile se věnuje čerstvé vdově po Markvartovi, Kláře z Vartemberka (Markéta Hrubešová). Oldřich se mezitím snaží o rekonstrukci Markvartovy vraždy a důvtipně prokazuje, že tělo pána z Vartemberka mohlo být svrženo jedině z okna komnaty jeho mladé ženy Kláry. Kdo stojí za podivnými vraždami a jaká je mezi nimi souvislost?