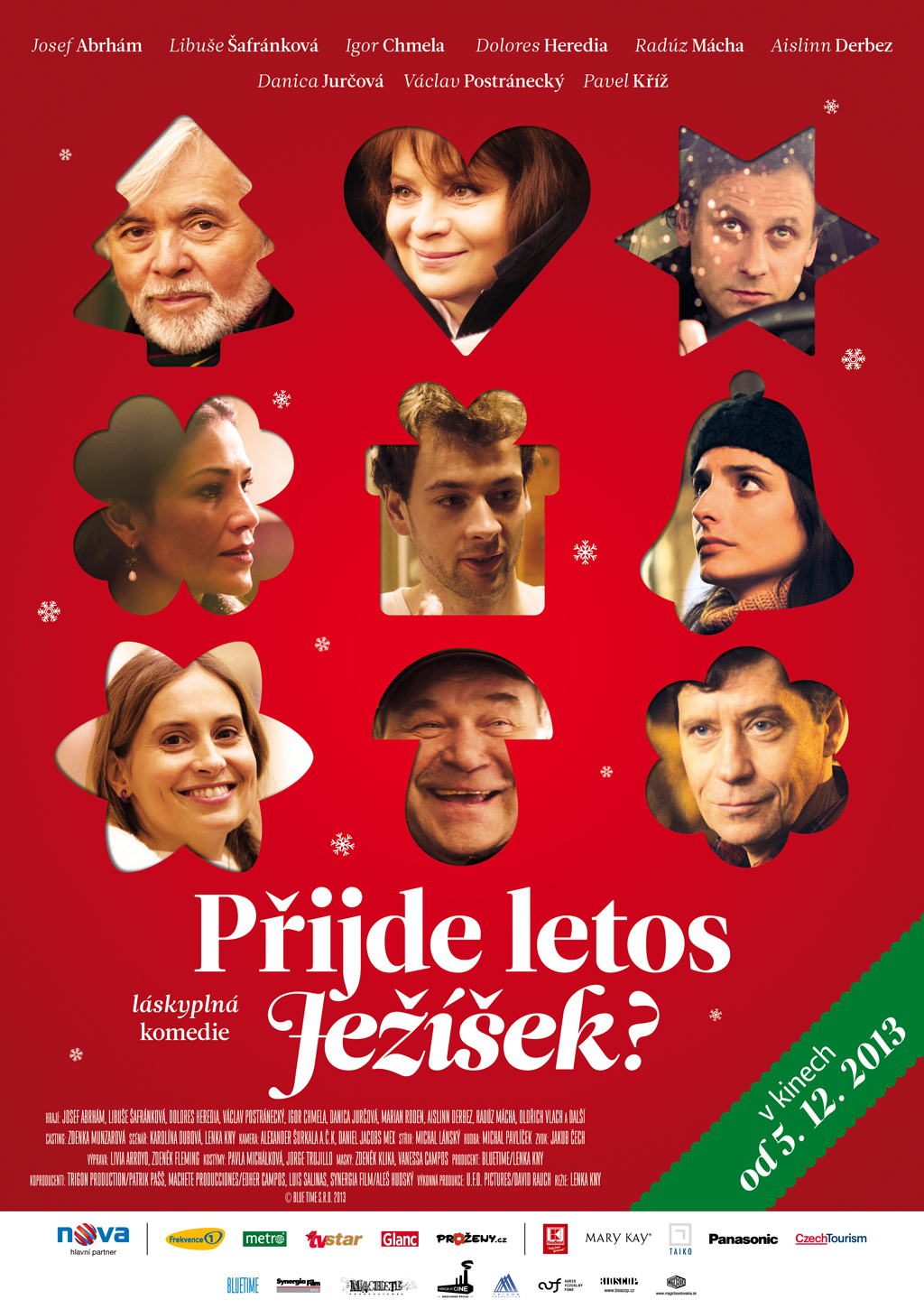 Přijde letos Ježíšek?
(Prague Miracles)
Romance / Comedy
Czech Republic / Slovakia / Mexico, 2013, 98 min
* The information on films and the photographs are
automatically generated from the csfd.cz database.
Vánoční čas umí přinášet podivuhodné příběhy, vtipné historky i nostalgii. Přijde letos Ježíšek? je příběh dvou rodin, které se rozhodly, že Vánoce jsou prostě od toho, aby se konaly dobré skutky, přání se plnila za každou cenu,   a aby na zázraky věřily nejen děti. Šarmantní šedesátník José (Josef Abrhám) se vrací po třiceti letech z emigrace v Mexiku do rodné Prahy. Podlehne totiž naléhání  své mexické manželky Dolores. Ta věří, že pro jejich dceru Penélope, která se marně snaží otěhotnět, je poslední nadějí zázrak, který by v předvánočním čase mohlo splnit slavné Pražské jezulátko. José má z návratu obavy, protože moc dobře ví, že by mu mohl přinést nečekaná překvapení. Ta mají podobu jeho dávného kamaráda Rudy (Václav Postránecký), který všemi rád manipuluje, ale hlavně jeho bývalé lásky Květy (Libuše Šafránková) a její velké, osobité rodiny, v čele s jejím synem Michalem (Igor Chmela). Rodné místo Josému připraví řadu svízelných situací. Bude potřebovat nadhled a všechen svůj smysl pro nápaditá řešení, aby se z malérů všichni dostali. Nakonec se ale ukáže, že i každý z členů Josého rodiny skrývá své tajemství, a že v Praze je kromě legendárního Pražského jezulátka i řada dalších bytostí, které jsou schopné konat zázraky.