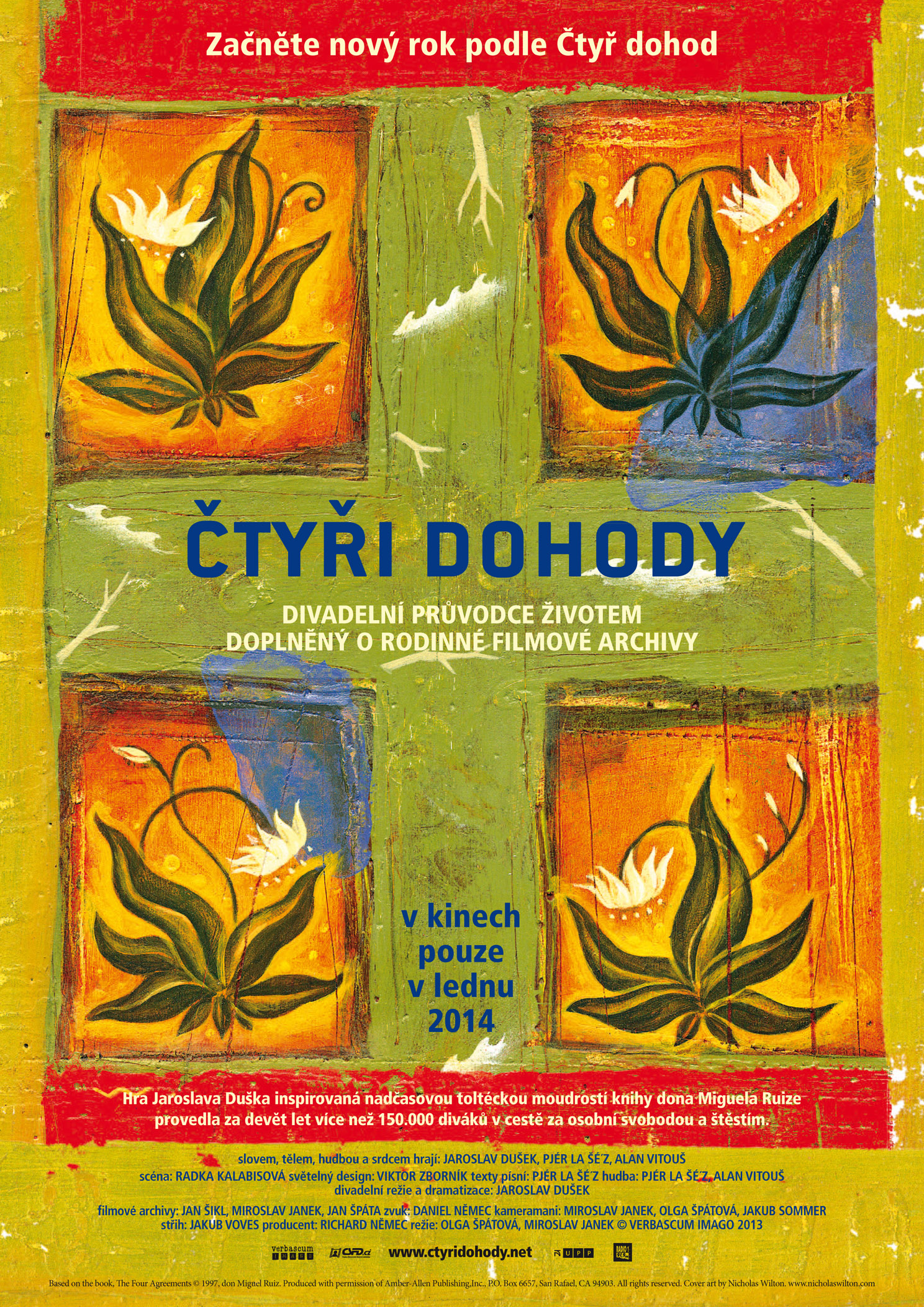 Čtyři dohody
(The Four Agreements)
Parable / Psychological / Experimental / Comedy
Czech Republic, 2013, 118 min
* The information on films and the photographs are
automatically generated from the csfd.cz database.
Úspěšné divadelní představení Jaroslava Duška na motivy stejnojmenného bestselleru "Čtyři dohody" zaznamenala dokumentaristka Olga Špátová a kreativně ho doplnila o soukromé rodinné filmové archivy. Duškova hra inspirovaná nadčasovou toltéckou moudrostí knihy Dona Miguela Ruize provedla za devět let více než 150.000 diváků v cestě za osobní svobodou a štěstím. Slovem, tělem, hudbou a srdcem hrají Alan Vitouš, Pjér La Šé´z a Jaroslav Dušek.