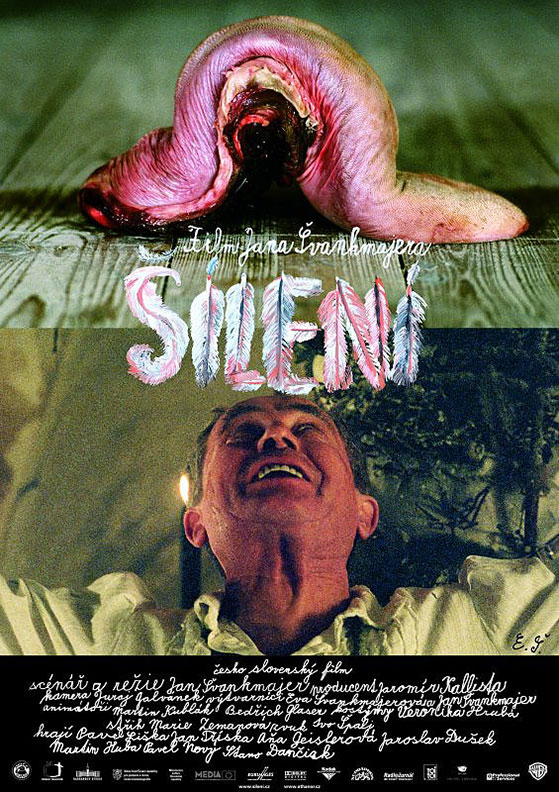 Šílení
(Lunacy)
Horror / Drama / Comedy
Czech Republic / Slovakia, 2005, 118 min
* The information on films and the photographs are
automatically generated from the csfd.cz database.
Scénář filmu volně vychází z motivů dvou povídek Edgara Allana Poea Zaživa pohřben a Šílený psychiatr. Jednou z hlavních postav je Markýz, postava inspirovaná markýzem de Sade. Děj celého filmu se zdánlivě odehrává začátkem 19. století ve Francii, je však plný anachronismů a reálií dneška, protože je alegorií současného světa. A blázinec je jeho výstižnou kulisou absolutní svoboda, civilizační represe a manipulace jsou jeho tématem ...
CZECH LION AWARDS – AWARD WINNINGS AND NOMINATIONS
2005 | Best actor in a leading role |
Jan Tříska
NOMINATION