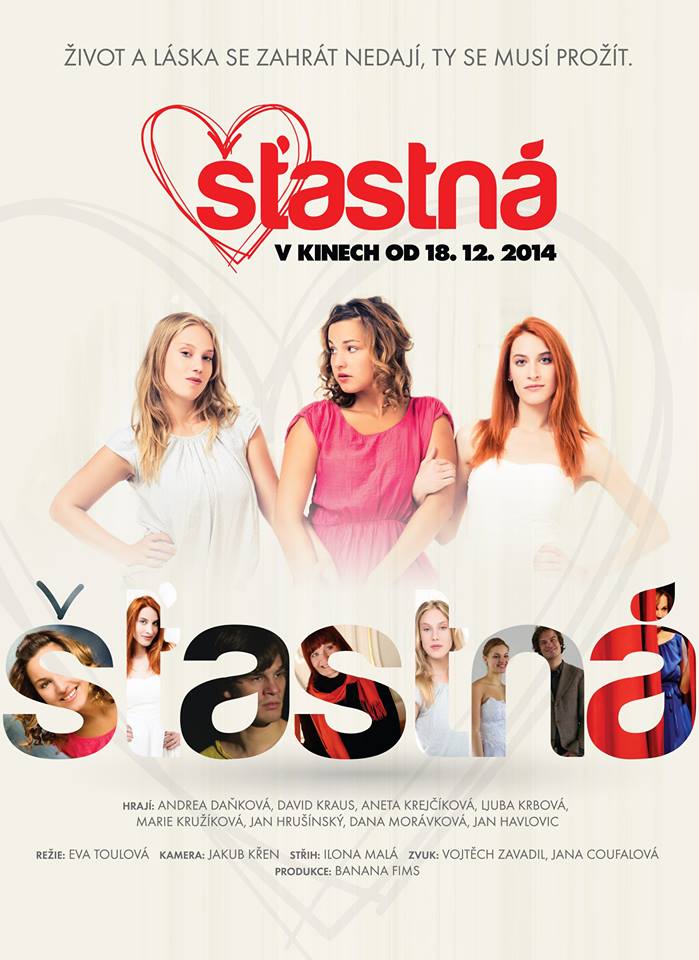 Šťastná
(Happy)
Romance / Comedy
Czech Republic, 2014, 75 min
* The information on films and the photographs are
automatically generated from the csfd.cz database.
Hlavní hrdinka Viktorie Šťastná  odjíždí studovat do Prahy hereckou akademii. Záhy však zjišťuje, že se její původní ideály nesetkávají s realitou. Dostává se do party protřelých studentek, které pojímají hereckou kariéru zcela osobitým způsobem. Co všechno je Viky ochotná udělat pro úspěch?