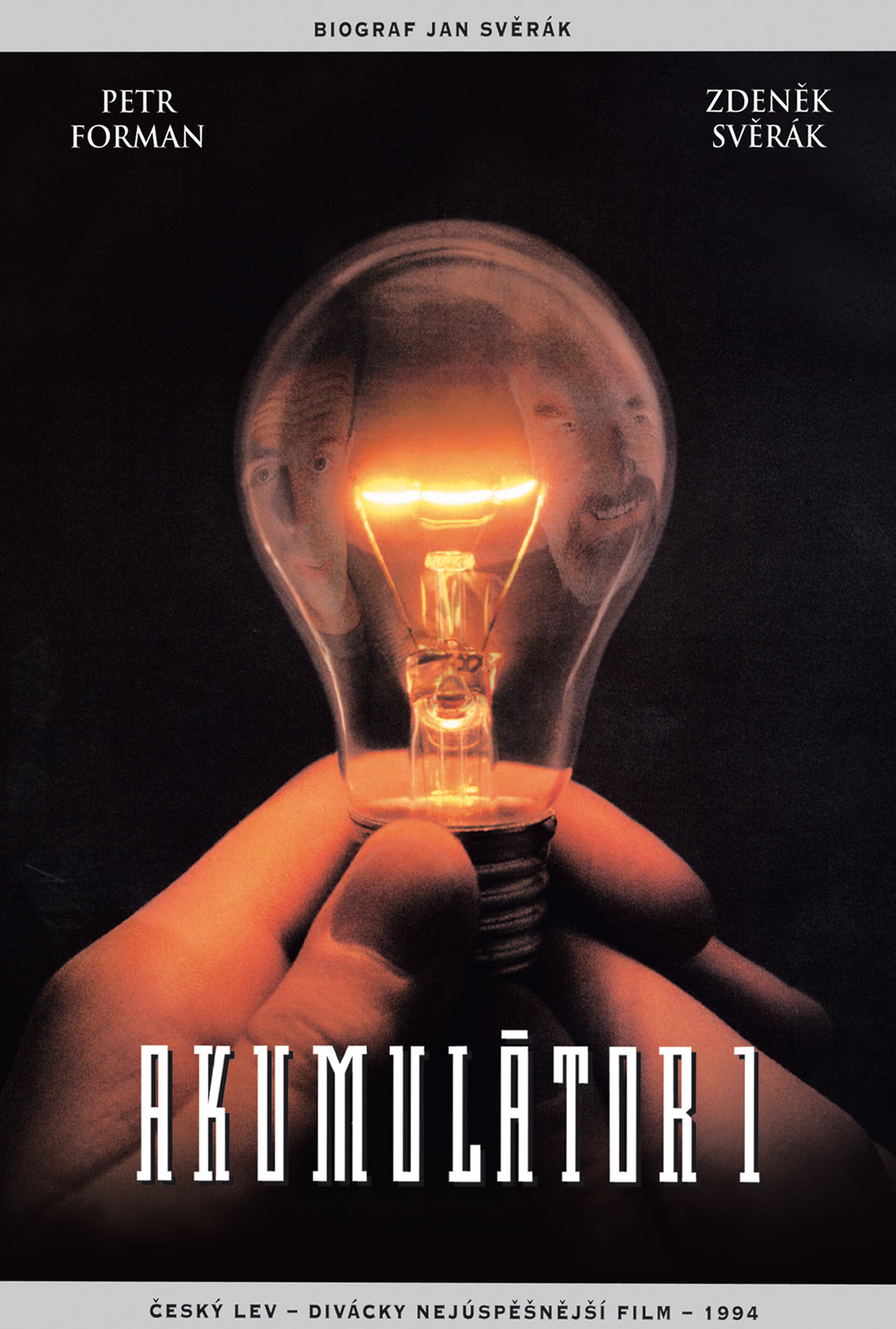 Akumulátor 1
(Accumulator 1)
Comedy / Sci-Fi / Fantasy
Czech Republic, 1994, 102 min
* The information on films and the photographs are
automatically generated from the csfd.cz database.
Jan Svěrák vás ve fantastické, žánrově těžko definovatelné podívané zve do světa za televizní obrazovkou, kde se to hemží lidskými obrazy žijícími z naší energie. Nesmělý outsider Olda je jednou z obětí. Celková ztráta energie se nedá léčit aspirinem, a tak Oldovi posílenému energií ze stromů a nečekanou první láskou nezbývá jiné východisko, než tasit ovladač, zavěšený proklatě nízko u boku. Po vzoru amerických Terminátorů, Likvidátorů a Predátorů se pouští do boje s neporazitelnou televizní hydrou.