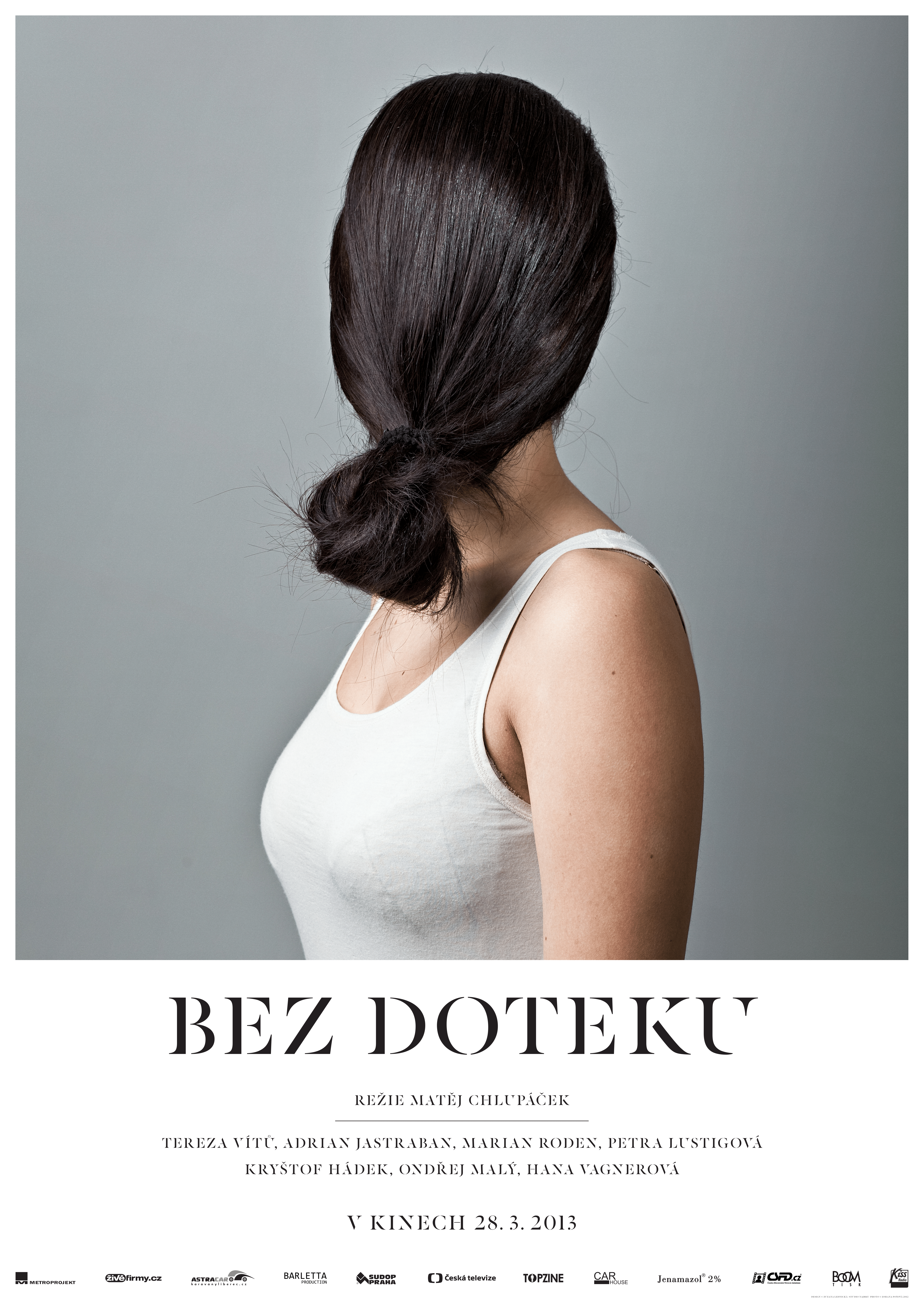 Bez doteku
(Touchless)
Drama / Thriller
Czech Republic, 2013, 69 min
* The information on films and the photographs are
automatically generated from the csfd.cz database.
Celovečerní debut nejmladšího českého režiséra Matěje Chlupáčka vypráví příběh dospívající dívky Jolany, která je předmětem sexuální touhy svého nevlastního otce. Problémy v rodině nedokáže řešit, ztrácí schopnost komunikace i se svými kamarády a stále více se propadá do uzavřeného světa svých představ. Doma hru na šťastnou rodinu hrát nedokáže, svět venku ji vysává, má strach, ale submisivní erotické hry zároveň neodmítá. Neúnosnost situace a řada dramatických okolností doženou hlavní hrdinku až do nevěstince, kde se její postavení dále vyhrocuje. Ale je otázka, co Jolana vlastně chce? Není útěk do snů lepší než drsná okolní realita... Čerstvost pohledu začínajícího filmaře, který nepracuje v zaběhnutých vzorcích, se ve filmu Bez doteku kloubí se zkušeností již protřelých profesionálů štábu. Výsledkem je snímek s ojedinělými režijními prvky, který se nebojí nabízet divákům spíše otázky než odpovědi. Zároveň disponuje přesnou výtvarně dokonalou kamerou a uvěřitelnými hereckými výkony, které filmu dodávají až mrazivou věrohodnost. Režijní debut nejmladšího režiséra ve střední Evropě nelze přehlédnout.