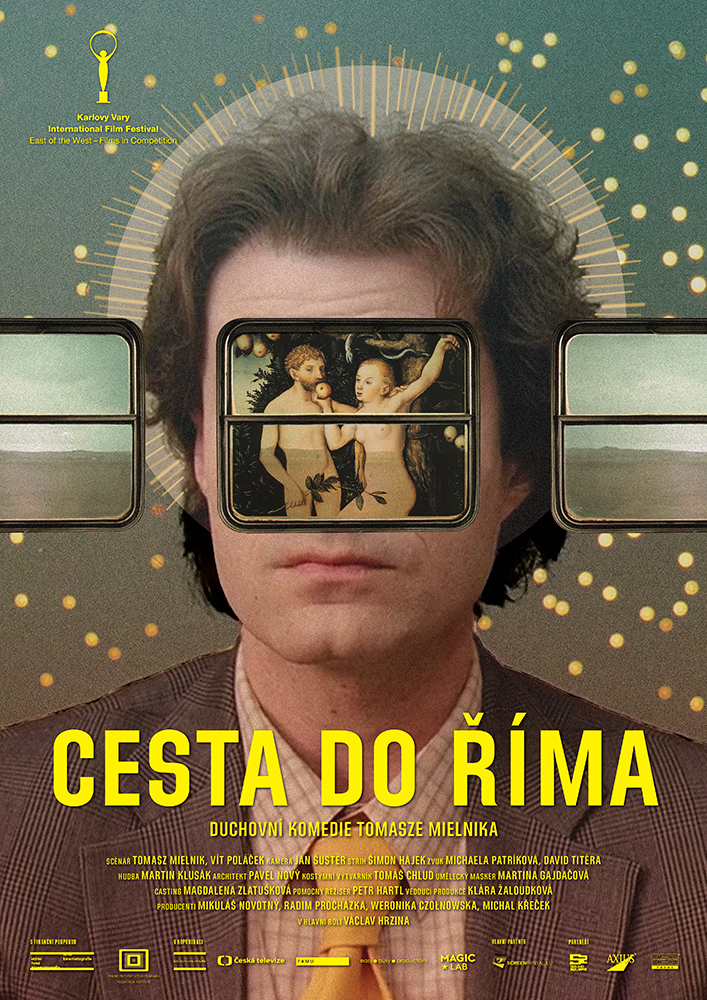 Cesta do Říma
(Journey to Rome)
Comedy / Drama
Czech Republic / Poland, 2015, 103 min
* The information on films and the photographs are
automatically generated from the csfd.cz database.
Nesmělý hlídač z pražské galerie Vašek se dozví, že umírá. Ukradne obraz, aby jej prodal v Římě a získal peníze pro tibetského léčitele. Ujíždí s falešným knírem a černými brýlemi vlakem a netuší, že ve skutečnosti byl krásnou dívkou vyslán na osudovou duchovní cestu. Má v patách detektivy i lupiče, ale jeho pozornost zaměstnávají spolucestující, kteří jej neúprosně zatahují do svých příběhů. Vašek se ztrácí v barevné spleti cizích osudů, názorů i vlastních snů. Přesto jeho vlak nakonec někoho doveze do pekla, jiné k osvícení a bizarnímu poznání. Film s humorem, nadhledem a nečekanou intenzitou znovu otevírá ony základní filozofické otázky, které jsme slyšeli už tolikrát, a přesto jsme na ně nikdy nenašli odpověď.