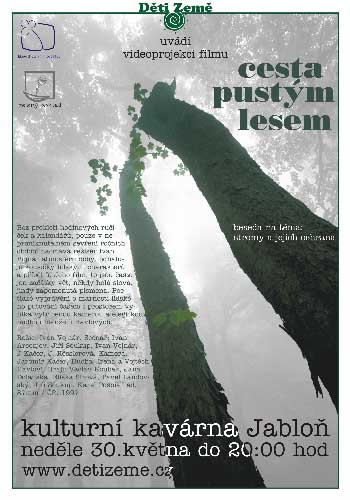 Cesta pustým lesem
(The Way through the Bleak Woods)
Drama / Parable / Poetic
Czech Republic, 1997, 87 min
* The information on films and the photographs are
automatically generated from the csfd.cz database.
Černobílé podobenství, které se odehrává na Šumavě v předvečer první světové války. "Je to film o tom, jaké jsou vztahy mezi lidmi, a že někdy dojdou až do průšvihu," říká o snímku jeho režisér Ivan Vojnár. Známý kameraman a dokumentarista tímto snímkem debutuje v oblasti hraného celovečerního filmu. Baladicky laděný příběh hrstky obyvatel ze zapadlé vesničky v roce 1913, do jejichž osudů se vepsala drsná příroda. Platí to především o půvabné Anně, jejíž sen o šťastném manželství se po falešném nařčení sesype jako domeček z karet. V bludném kruhu se ocitl i stárnoucí pošťák Kokesch a o nový začátek své životní pouti se tu zároveň pokouší i vídeňský lékař Holoubek. V okamžiku, kdy se zdá, že mu svitla naděje, přichází léto roku 1914 a s ním i válečný konflikt... Poetické vyprávění o marnosti lidského putování časem i prostorem vyniká vytříbenou kamerou a elegickou hudbou manželů Havlových. Film se skládá z epizod, mezi nimiž je mnohdy jen velmi volná souvislost. Dějová linie zůstává v rámci lyrické licence roztříštěná, nedotažené jsou i podstatné dějové motivy. Snímek, natočený bez jakéhokoli podbízení se divákům, vzbudil u klubového publika značně rozdílné reakce.