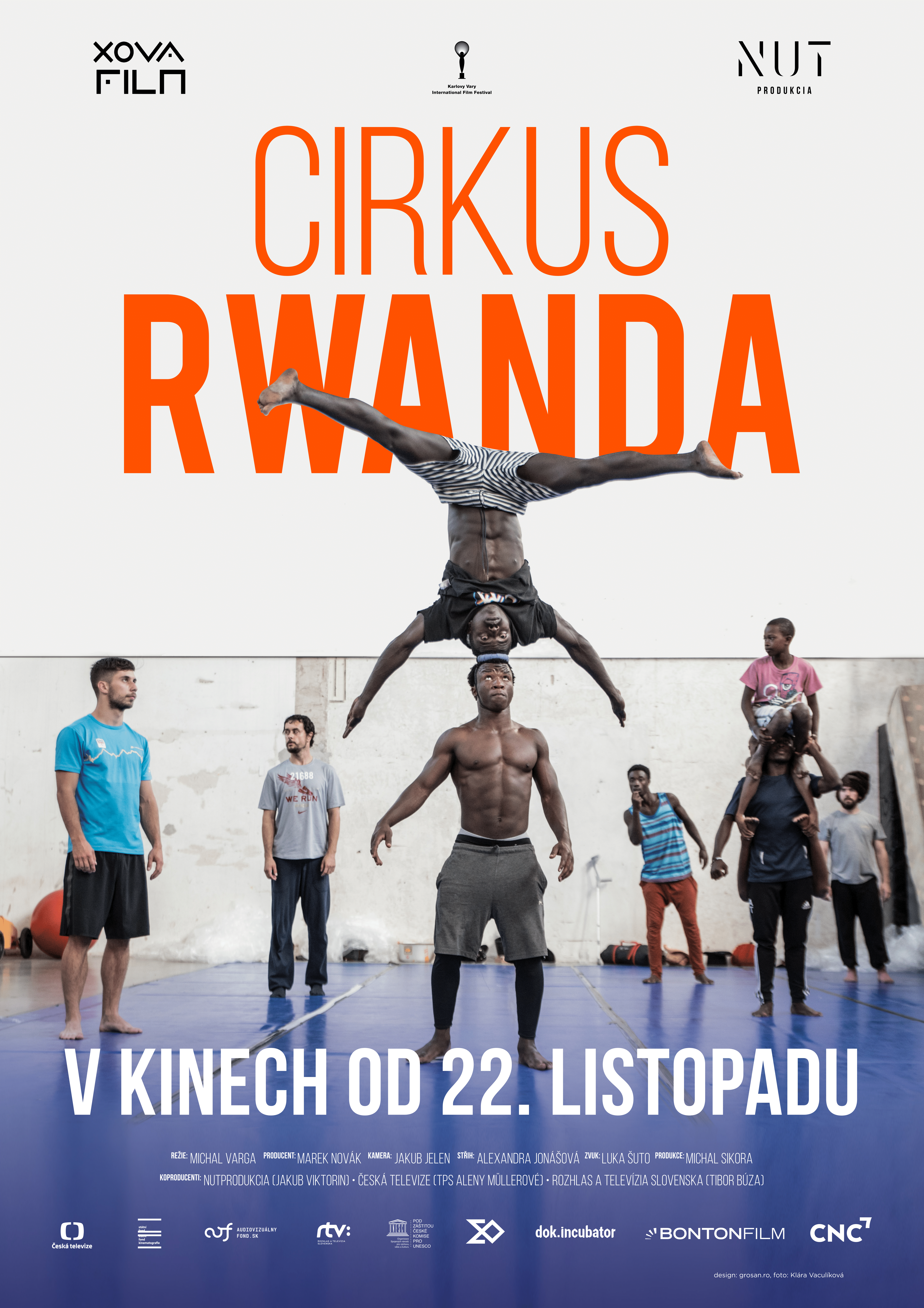 Cirkus Rwanda
(Circus Rwanda)
Documentary
Czech Republic / Slovakia, 2018, 75 min
* The information on films and the photographs are
automatically generated from the csfd.cz database.
Nejprve se bál jet. Že s ním spadne letadlo, umře na malárii nebo ho zastřelí. Principál pražského ansámblu Cirk La Putyka Rosťa Novák se ale nakonec vydal do Rwandy navázat spolupráci s tamními akrobaty. Ty vede Eliseé, jenž jako dítě přežil rwandskou genocidu a nyní trénuje skupinu složenou z osiřelých dětí. Dva soubory začnou ve Rwandě i v Praze zkoušet, aby vytvořily opravdový cirkus pro 21. století, jenž propojí odlišná prostředí.