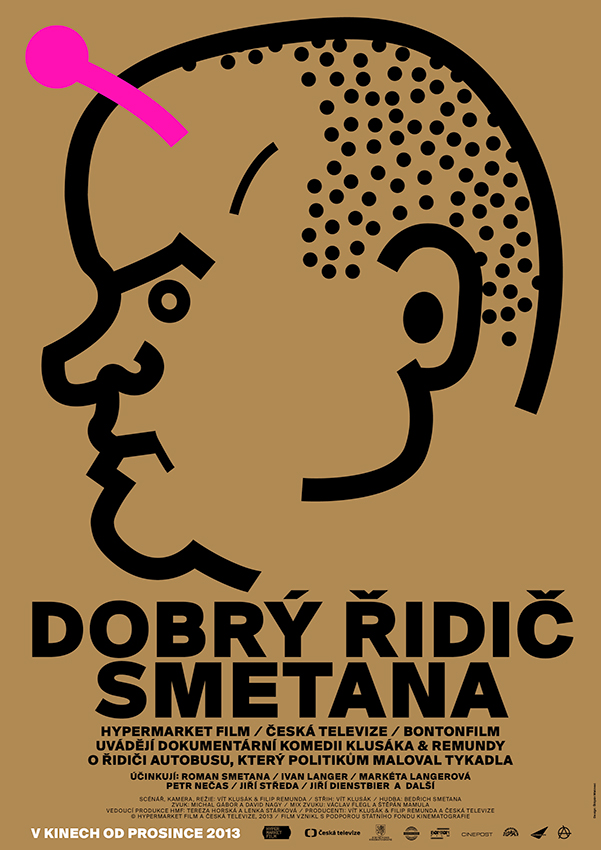 Dobrý řidič Smetana
(The Good Driver Smetana)
Documentary
Czech Republic, 2013, 77 min
* The information on films and the photographs are
automatically generated from the csfd.cz database.
V plném znění a bez nutné cenzury vstoupí 12. prosince do českých kin dokumentární komedie Dobrý řidič Smetana. Film o olomouckém řidiči autobusu Romanu Smetanovi, který se do boje s nespravedlností, mafiánstvím a nevkusem české politiky vyzbrojil lihovým fixem. Smetana politikům na plakátech přikresloval tykadla a pod to psal, že jsou to lháři, zloději a korupčníci. Na kameru ho zachytili Vít Klusák a Filip Remunda.