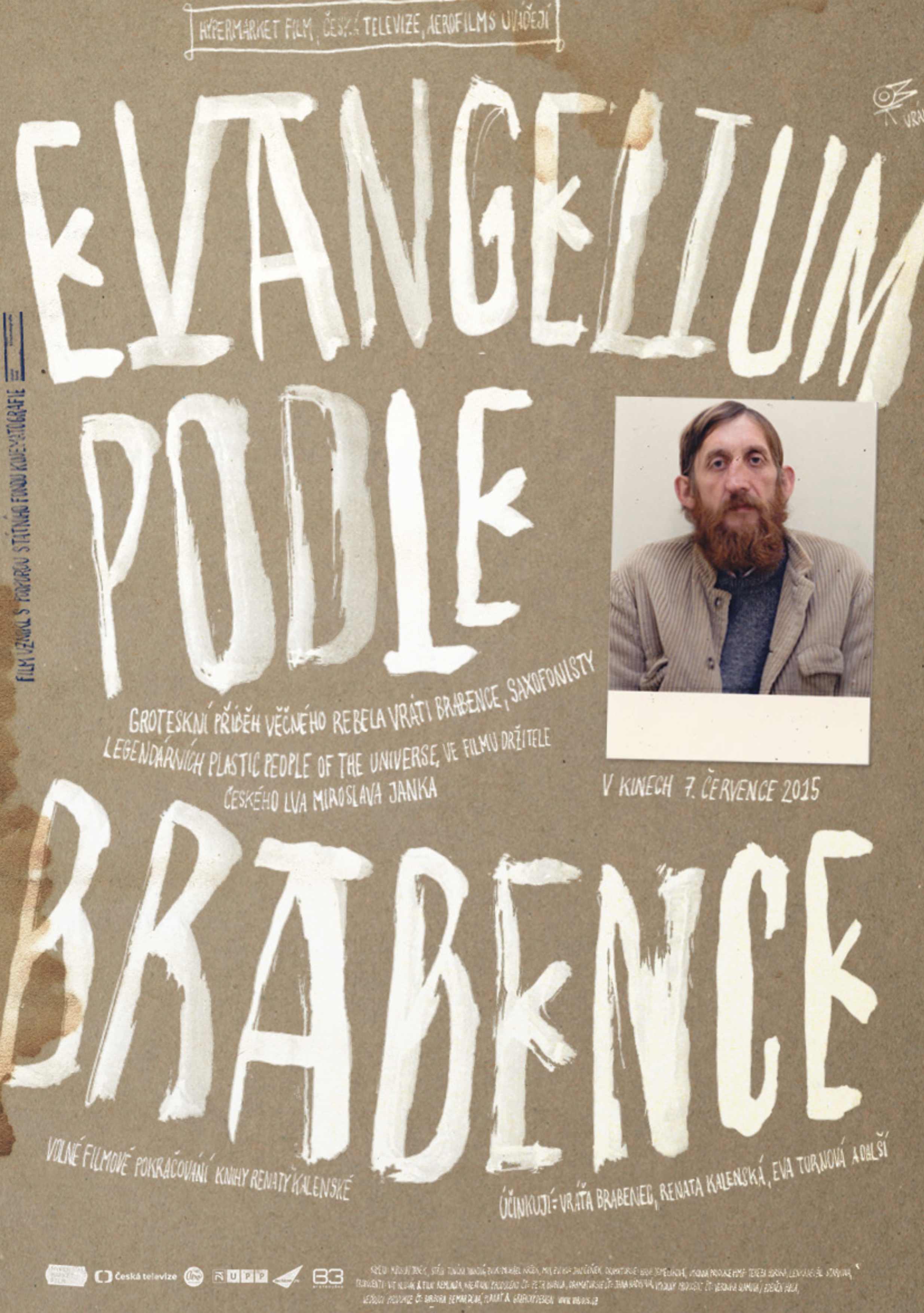 zhlédnout online
Evangelium podle Brabence
(The Gospel According to Brabenec)
Documentary
Czech Republic, 2014, 90 min
* The information on films and the photographs are
automatically generated from the csfd.cz database.
Kniha rozhovorů novinářky Renaty Kalenské se členem Plastic People Vratislavem Brabencem zachycovala nejen vzpomínky na undergroundovou éru, ale také autorčiny zážitky s touto svéráznou osobností. Na nich staví filmové pokračování této publikace, které zachycuje další rozhovory Kalenské a Brabence – improvizovaná povídání odehrávající se na místech, jež pro Brabence a Kalenskou něco znamenají. Vzniklo tak pásmo nezávazného filozofování, sebeironických vtipů i poznámek o životě ptáků a přírodě jako takové. Záznamy povídání obou aktérů většinou snímané ruční kamerou jsou prokládány poetickými vsuvkami.
CZECH LION AWARDS – AWARD WINNINGS AND NOMINATIONS