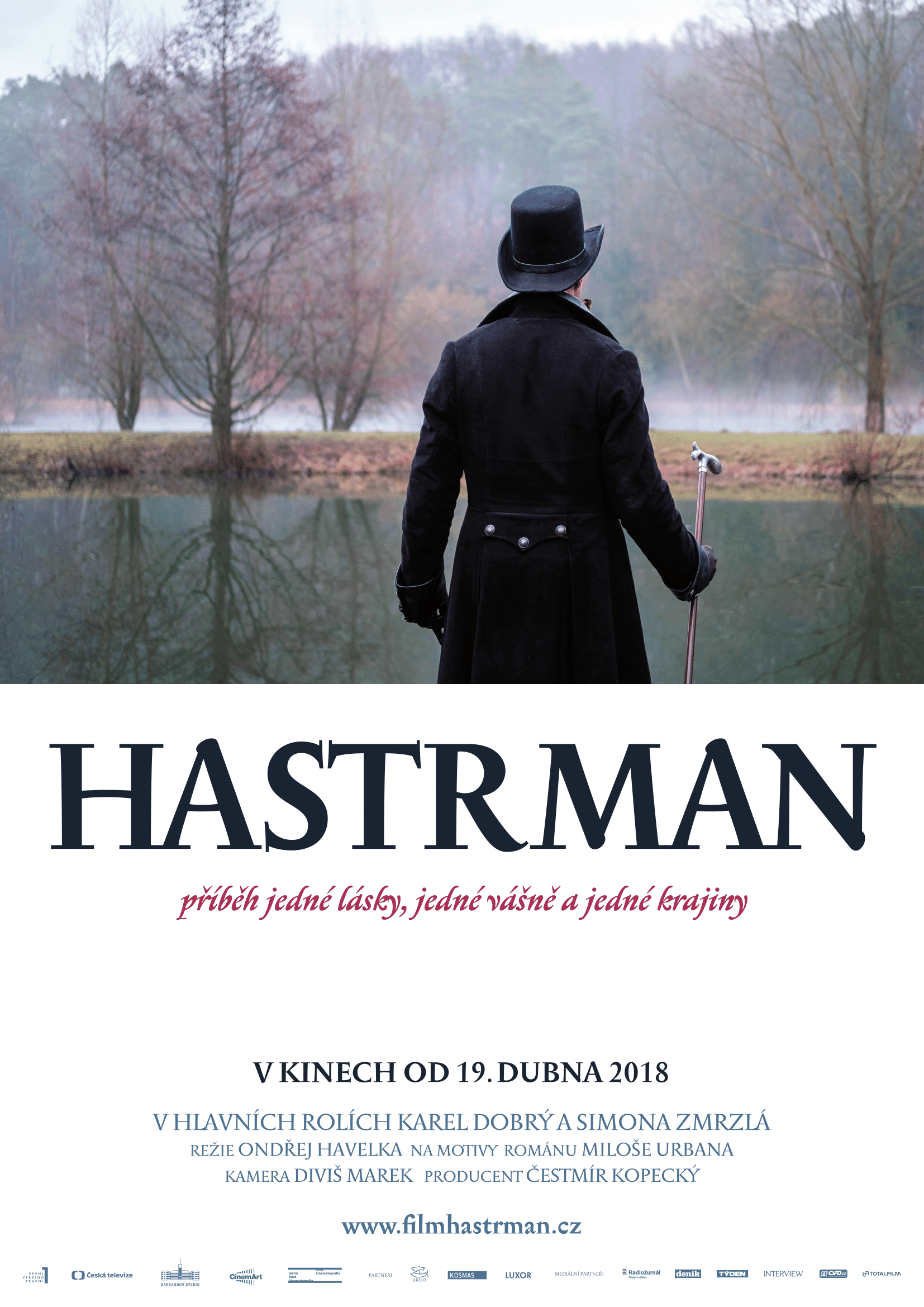 zhlédnout online
Hastrman
(The Hastrman)
Romance / Thriller
Czech Republic, 2018, 100 min
* The information on films and the photographs are
automatically generated from the csfd.cz database.
Romantický a zároveň ironický příběh hastrmana alias barona de Caus (Karel Dobrý), jehož láska k venkovské dívce Katynce (Simona Zmrzlá) naplňuje netušeným štěstím i stravující vášní. Baron se vrací se svým sluhou (Jiří Lábus) z cest po světě, aby obnovil rybníky na svém panství. Jakožto moderní a osvícený člověk se životu místních vymyká. Středem jeho zájmu se stane nespoutaná a výjimečná rychtářova (David Novotný) dcera Katynka revoltující proti autoritám vášnivým uctíváním přírody a pohanských rituálů. Inteligentní a krásnou dívkou jsou okouzleni všichni, i učitel Voves (Jiří Maryško) a farář Fidelius (Jan Kolařík). Čím více se Katynka hastrmanovi přibližuje, tím více v něm rostou pochybnosti, zda jako člověk ve zvířeti a zvíře v člověku tentokrát obstojí.
CZECH LION AWARDS – AWARD WINNINGS AND NOMINATIONS
2018 | Best actor in a leading role |
Karel Dobrý
CFTA Award winner
2018 | Best actor in a supporting role |
Jan Kolařík
NOMINATION
2018 | Best cinematography |
Diviš Marek
CFTA Award winner
2018 | Best costume design |
Eva Kotková
CFTA Award winner