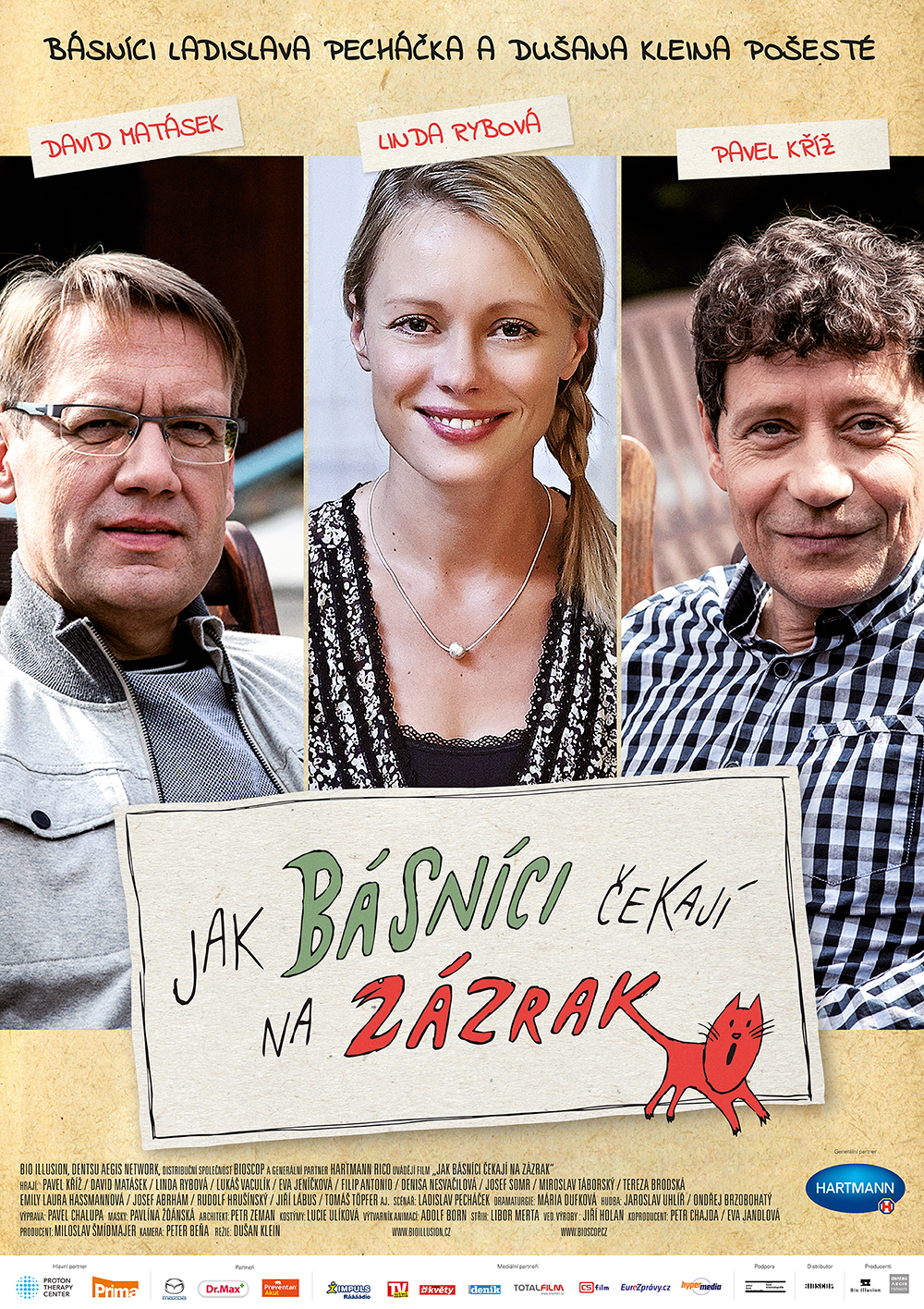 Jak básníci čekají na zázrak
(How Poets are Waiting for a Miracle)
Comedy
Czech Republic, 2016, 111 min
* The information on films and the photographs are
automatically generated from the csfd.cz database.
Na první pohled se moc nezměnili: stále kamarádi do deště se smyslem pro humor i sebeironii. Přesto v něčem jiní - dospívají a s padesátkou na krku cítí, že mají možná poslední šanci dát svým životům nějaký řád a splnit si svoje touhy a přání. I zázrakům je třeba trochu pomáhat!