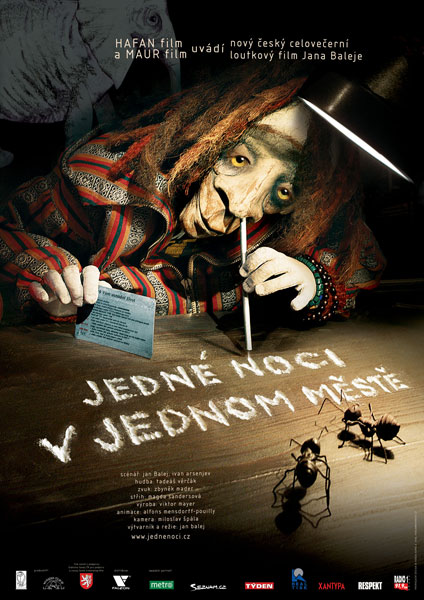 Jedné noci v jednom městě
(One Night in a City)
Animation / Loutkový / Comedy / Horror
Czech Republic, 2007, 67 min
* The information on films and the photographs are
automatically generated from the csfd.cz database.
Víte, co se stane, když si člověk přišije cizí ucho? Můžete v noci na Žižkově potkat džina, který splní všemožná přání? Myslíte si, že jsou ještě místa, kde se zastaví čas? Víte, co může narušit vystoupení hmyzího cirkusu, jaké má cíle městský myslivec a co vzrušuje jeho sousedy? Může se přátelit kapr se stromem? Může!
CZECH LION AWARDS – AWARD WINNINGS AND NOMINATIONS
2007 | Best design |
Jan Balej
Czech Lion winner