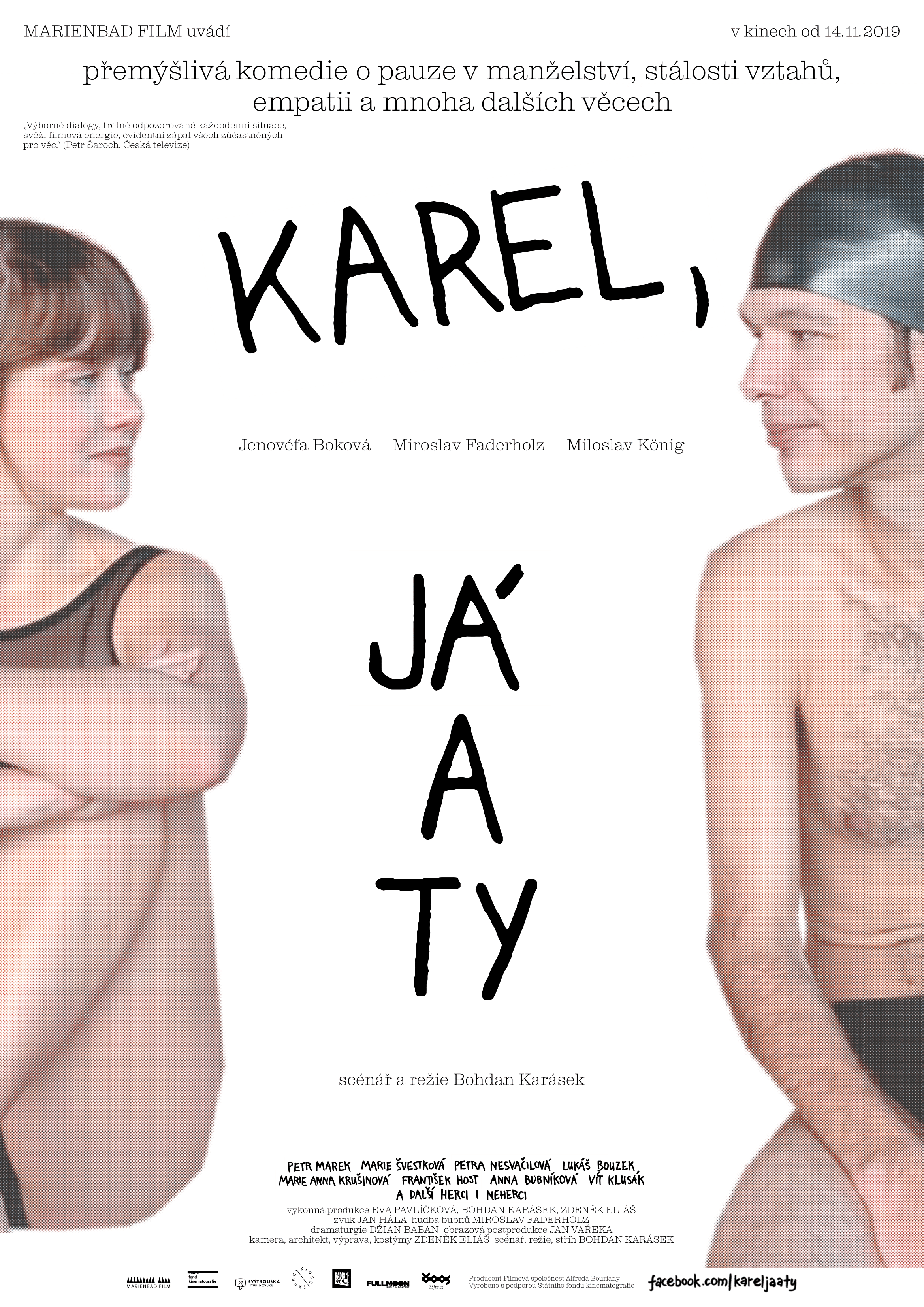 Karel, já a ty
(Karel, me and you)
Drama / Comedy
Czech Republic, 2019, 111 min
* The information on films and the photographs are
automatically generated from the csfd.cz database.
Uvěřitelný film o pauze v manželství, stálosti vztahů, empatii a mnoha dalších věcech. Inteligentní, přemýšlivá, jemná komedie s Jenovéfou Bokovou v hlavní roli. Saša (Jenovéfa Boková) cítí, že se její vztah s manželem Karlem (Miloslav König) vyčerpal, a tak od něj na čas odchází. Nachází chvilkový azyl u Dušana (Miroslav Faderholz), starého známého, který jim kdysi hrál na svatbě. Oba se snaží zorientovat ve svých vztazích a vzájemně jsou si v tomto tápání oporou. Celovečerní debut Bohdana Karáska klade důraz na přirozenost dialogů i hereckých výkonů. S neokázalou elegancí a subtilním humorem představuje svět třicátníků, kteří hledají, nacházejí a někdy i ztrácejí přátele i životní partnery.
CZECH LION AWARDS – AWARD WINNINGS AND NOMINATIONS