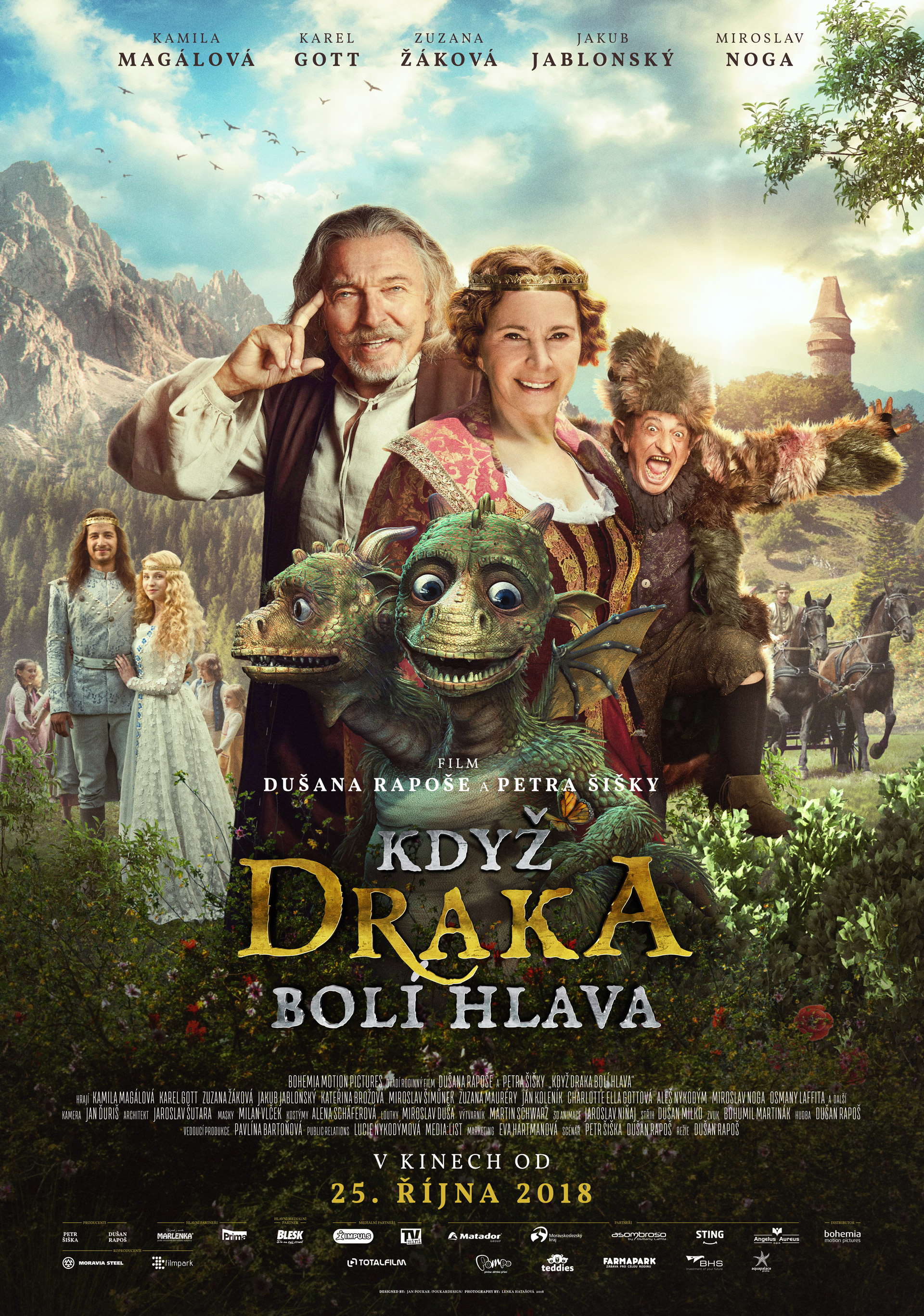 Když draka bolí hlava
(The Secret Of Two-headed Dragon)
Fairy Tale
Czech Republic / Slovakia, 2018, 99 min
* The information on films and the photographs are
automatically generated from the csfd.cz database.
Barborka s Tomíkem tráví prázdniny u babičky a dědy v kovárně pod Dračí skálou, kde ze všech sil pracuje i netradiční pomocník dvouhlavý dráček Čmoudík. Jednou, když se děti chystají přespat v jeskyni společně s dráčkem, objeví na zdi jeskyně starou mapu a Čmoudík, jehož jedna hlava mluví česky a druhá slovensky, začíná vyprávět napínavý příběh o vzniku království Draka, velké lásce princezny Adélky a prince Janka, o letité kletbě a strašlivém Drakovi, o zlém skřítkovi Blivajzovi, ale i o tajemství Pomněnkové louky, ztraceném dračím vejci a párku klokanů. Zajímá Vás, kdy draci tančí hip hop, jak se slaví vánoce v dračí jeskyni, jakou kouzelnou moc má sto let nemytý dračí zub a hlavně proč draka bolí hlava?