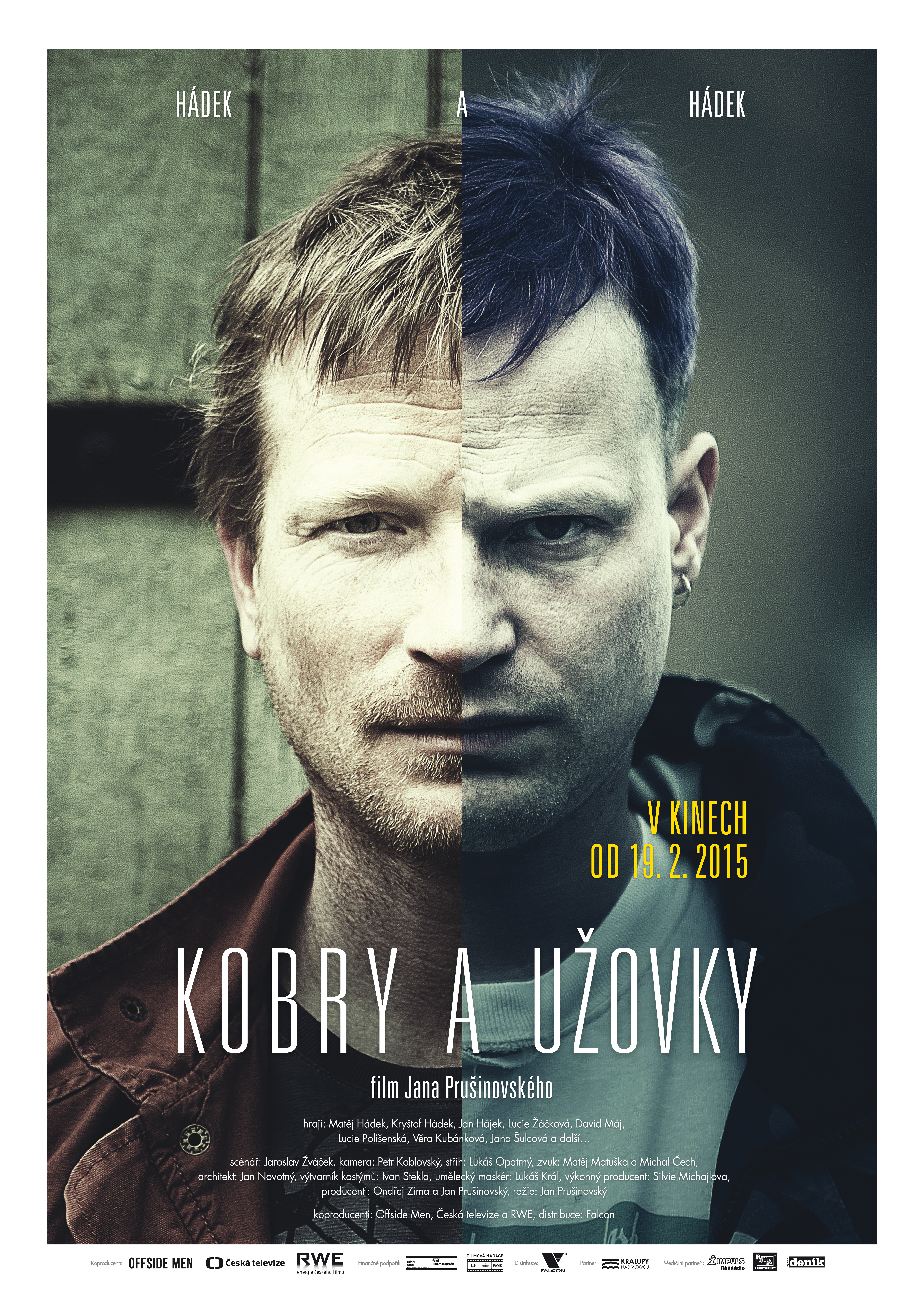 Kobry a užovky
(The Snake Brothers)
Drama / Comedy
Czech Republic, 2015, 106 min
* The information on films and the photographs are
automatically generated from the csfd.cz database.
Užovka (Matěj Hádek) je ztracen ve svém vlastním životě. Je mu už skoro čtyřicet a nemá holku ani práci, přičemž cítí, že má poslední šanci sám se sebou něco udělat. Naskytne se mu šance, kterou nehodlá promarnit. Jeho bratr Kobra (Kryštof Hádek) je magor, nezodpověděné dítě a feťák, bydlící s věčně opilou matkou (Jana Šulcová). Staví vzdušné zámky a vykrádá chatky. Ve chvíli, kdy se ukáže, že by Užovka mohl být už konečně šťastný, se objeví Kobra. Užovka se mu rozhodne dát pořádnou lekci, situace se ale vymkne kontrole.
CZECH LION AWARDS – AWARD WINNINGS AND NOMINATIONS
2015 | Best actor in a leading role |
Matěj Hádek
CFTA Award winner
2015 | Best actress in a supporting role |
Lucie Žáčková
CFTA Award winner
2015 | Best actor in a supporting role |
Kryštof Hádek
CFTA Award winner
2015 | Best makeup and hairstyling |
Lukáš Král
NOMINATION