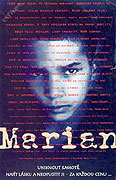 Marian
(Marian)
Drama / Psychological
Czech Republic / France, 1996, 109 min
* The information on films and the photographs are
automatically generated from the csfd.cz database.
Společnost mu dala to nejnutnější: jídlo, postel, střechu nad hlavou a základní hygienické návyky. Marian však potřebuje lásku, cit a porozumění. Klopýtá cestou svého života, uprostřed nepřátelského a lhostejného světa. Zoufale se brání, hledá a padá stále níž a níž, kdy už pak samotný život neznamená všechno...Příběh vypráví o mladém romském chlapci, který zoufale hledá svou cestu životem ve většinou nepřístupném, nepřátelském a lhostejném světě.Chlapec z dětského domova má sice kde spát, má co jíst a je vyučen základním hygienickým návykům. Jediné, co mu však chybí, je láska, cit, porozumění, něha. Když se tyto potřebné věci vydá hledat, je vlečen sám sebou i okolním světem stále níž a hlouběji. Propadá se až na dno, tam, kde ani slovo život už nic neznamená. V současné době, kdy začínají i v naší republice vzrůstat rasové nepokoje a pogromy na Romy, se téma rasové diskriminace objevuje v podobné formě vlastně poprvé.Díky spolupráci s matkou, Ljubou Václavovou, se mohl režisér seznámit blíže s osudy odložených, opuštěných či odejmutých dětí. Výše uvedený příběh není jen jednotlivým osudem, ale v podobné situaci se každou chvíli ocitá několik desítek dětí. Snad konečně rozvíří nejen diskusi, ale i potřebnou a nutnou pomoc ze strany nás všech.
CZECH LION AWARDS – AWARD WINNINGS AND NOMINATIONS