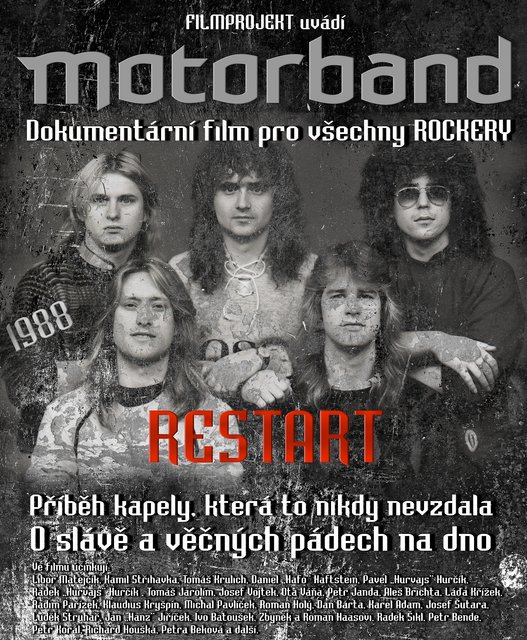 Motorband - Restart
(Motorband - Restart)
Documentary / Music
Czech Republic, 2017, 100 min
* The information on films and the photographs are
automatically generated from the csfd.cz database.
Hudební dokumentární film se ohlíží za osudy hudebníků, kteří v osmdesátých letech budovali heavy metalové podhoubí v tehdejším Československu. Dokument mapuje spletité životní cesty lidí, kteří zasvětili svůj život hudbě. Silné příběhy neobyčejných muzikantů očima muže, jenž tenkrát žil v jejich světě.
Ústřední postavou dokumentu je kytarista Libor Matejčík, zakladatel a kapelník teplické skupiny Motorband, a jeho příběh plný odhodlání dostat se na vrchol. Před třiceti lety stál Motorband na jedné startovní čáře s ostatními, dnes slavnými kapelami. Přestože měl perfektně "našlápnuto", nikdy na vrchol nedorazil.