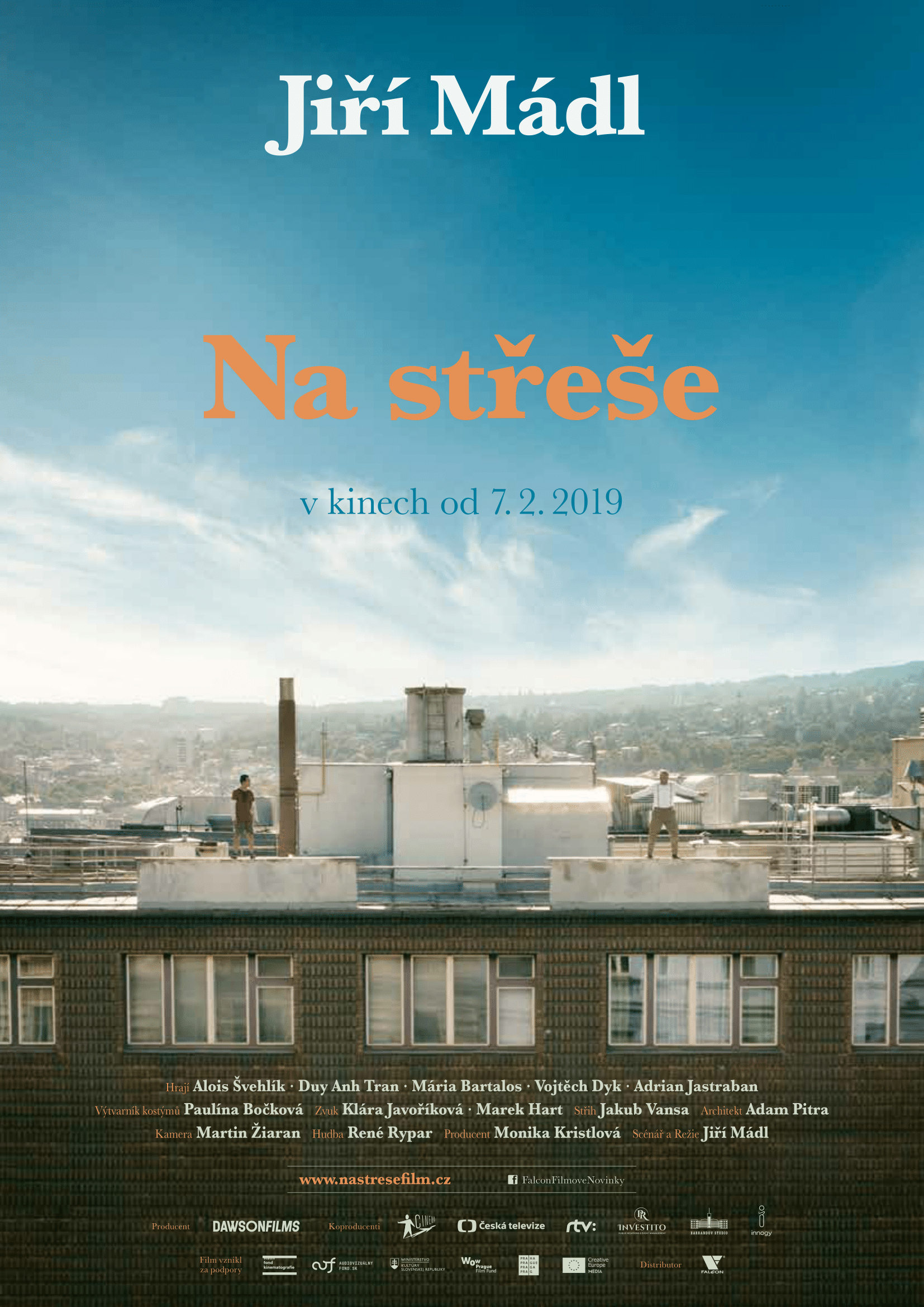 zhlédnout online
Na střeše
(On The Roof)
Drama / Comedy
Czech Republic, 2019, 101 min
* The information on films and the photographs are
automatically generated from the csfd.cz database.
Profesor Rypar (Alois Švehlík) poskytne dočasné útočiště Songovi (Duy Anh Tran), mladému Vietnamci, jehož našel ukrytého na střeše svého domu. Mohou však dva  takto odlišní lidé vůbec sdílet jeden prostor, aby z toho nebyla katastrofa? Pomůže jim v tom jejich drzý plán? Soužití nevraživého pána, rozzlobeného na celý svět, který mu neuchopitelně uniká a mladíka, který hledá východisko ze zoufalé situace v neznámém městě, přináší mnoho třecích ploch, tragikomických situací, ale i překvapivých nápadů a řešení. Každý z nás totiž potřebuje, aby jej někdo potřeboval. A Song potřebuje kromě teplého oblečení a střechy na hlavou někoho, kdo mu bude důvěřovat. Lze však důvěřovat neznámému klukovi? Profesor Rypar se o to pokusí i za cenu, že musí sem tam slevit ze svých zásad a jeho střecha se musí trochu rozšířit. Ale dokáže Song tuto důvěru skutečně oplatit?
CZECH LION AWARDS – AWARD WINNINGS AND NOMINATIONS
2019 | Best actor in a supporting role |
Duy Anh Tran
NOMINATION