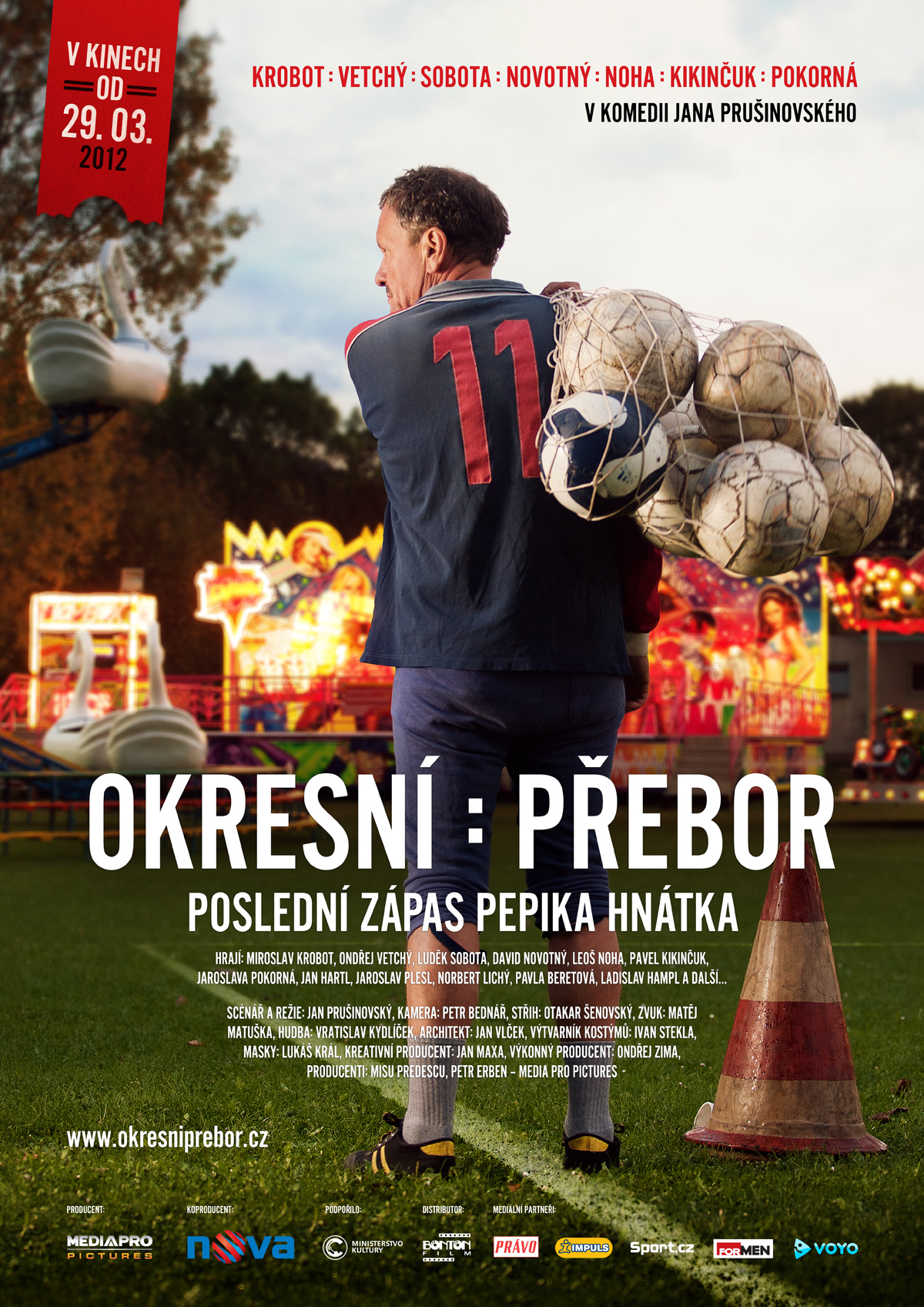 Okresní přebor - Poslední zápas Pepíka Hnátka
(Sunday League)
Comedy / Sport
Czech Republic, 2012, 102 min
* The information on films and the photographs are
automatically generated from the csfd.cz database.
Film vychází z populárního televizního seriálu Okresní přebor. Jak sám název naznačuje, ve filmu se objeví legendami opředená postava trenéra s licencí - Josefa Hnátka. Protože v samotném seriálu se tento muž vyskytoval pouze jako popel rozprášený na houslickém hřišti, rozhodli se tvůrci, že ho divákům představí i ve své živoucí podobě. Příběh celovečerního filmu je tak situován do doby jeho života a rozehrává dilema muže, pro něhož je fotbal celý jeho život. Dokonce víc než život. Titulní roli houslické persóny ztvární divadelní režisér, umělecký šéf pražského Dejvického divadla a příležitostný herec Miroslav Krobot.