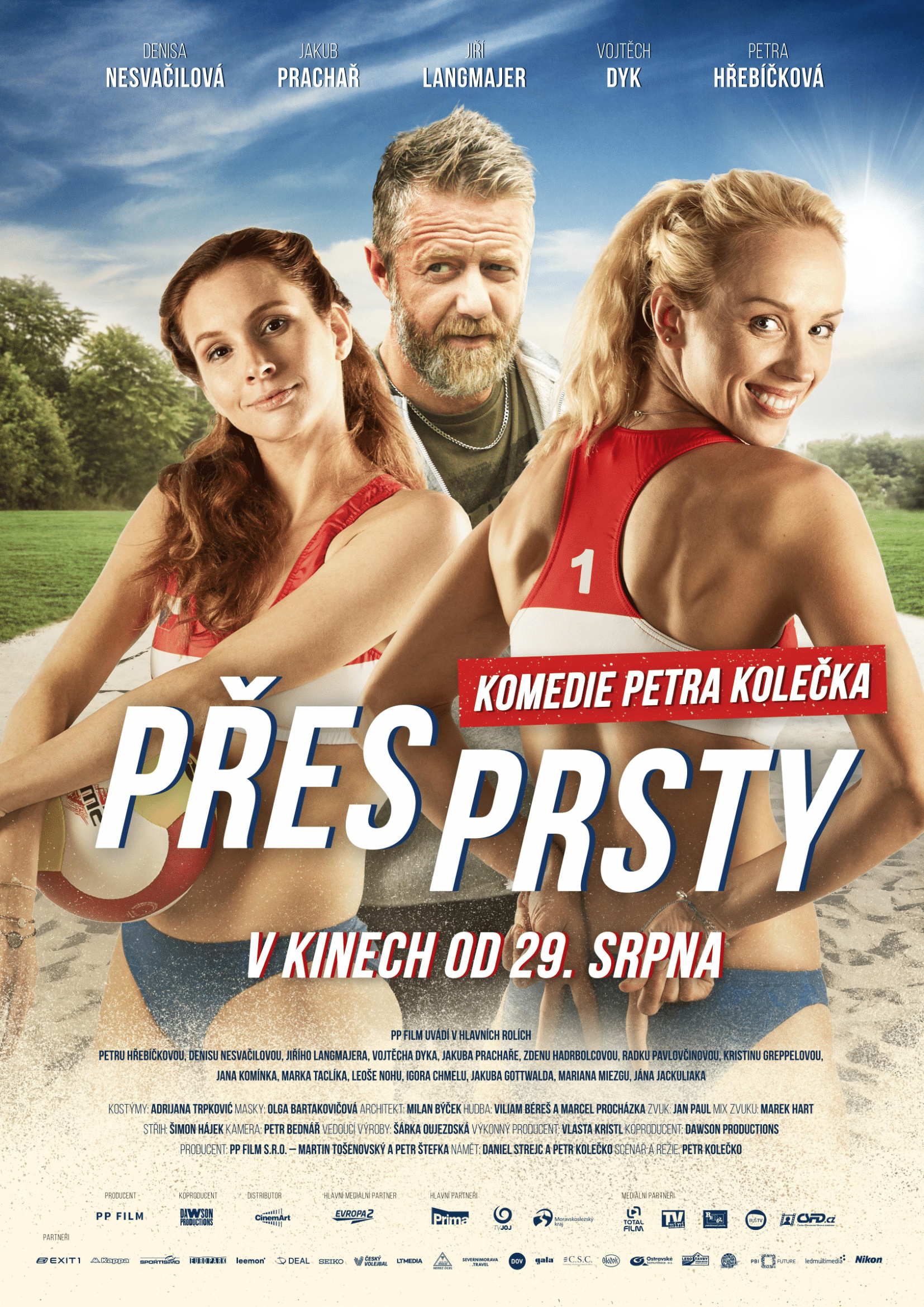 Přes prsty
(Through the fingers)
Comedy / Romance / Sport
Czech Republic / Slovakia, 2019, 101 min
* The information on films and the photographs are
automatically generated from the csfd.cz database.
Příběh filmu Přes prsty se odehrává na beach volejbalových hřištích, ale nejen na nich. Linda (Petra Hřebíčková) a Pavla (Denisa Nesvačilová) jsou parťačky, které obětují beach volejbalu všechno. Tedy skoro všechno. Mladší Pavle tak trochu začínají tikat biologické hodiny a s přítelem Hynkem (Vojta Dyk) chce co nejdříve otěhotnět. To starší svobodná a bezdětná Linda nechápe. Zvlášť, když se jim podařilo kvalifikovat na mistrovství Evropy… Všechno ale stejně nakonec zamotá svérázný správce hřiště se zajímavou minulostí Jíra (Jiří Langmajer).