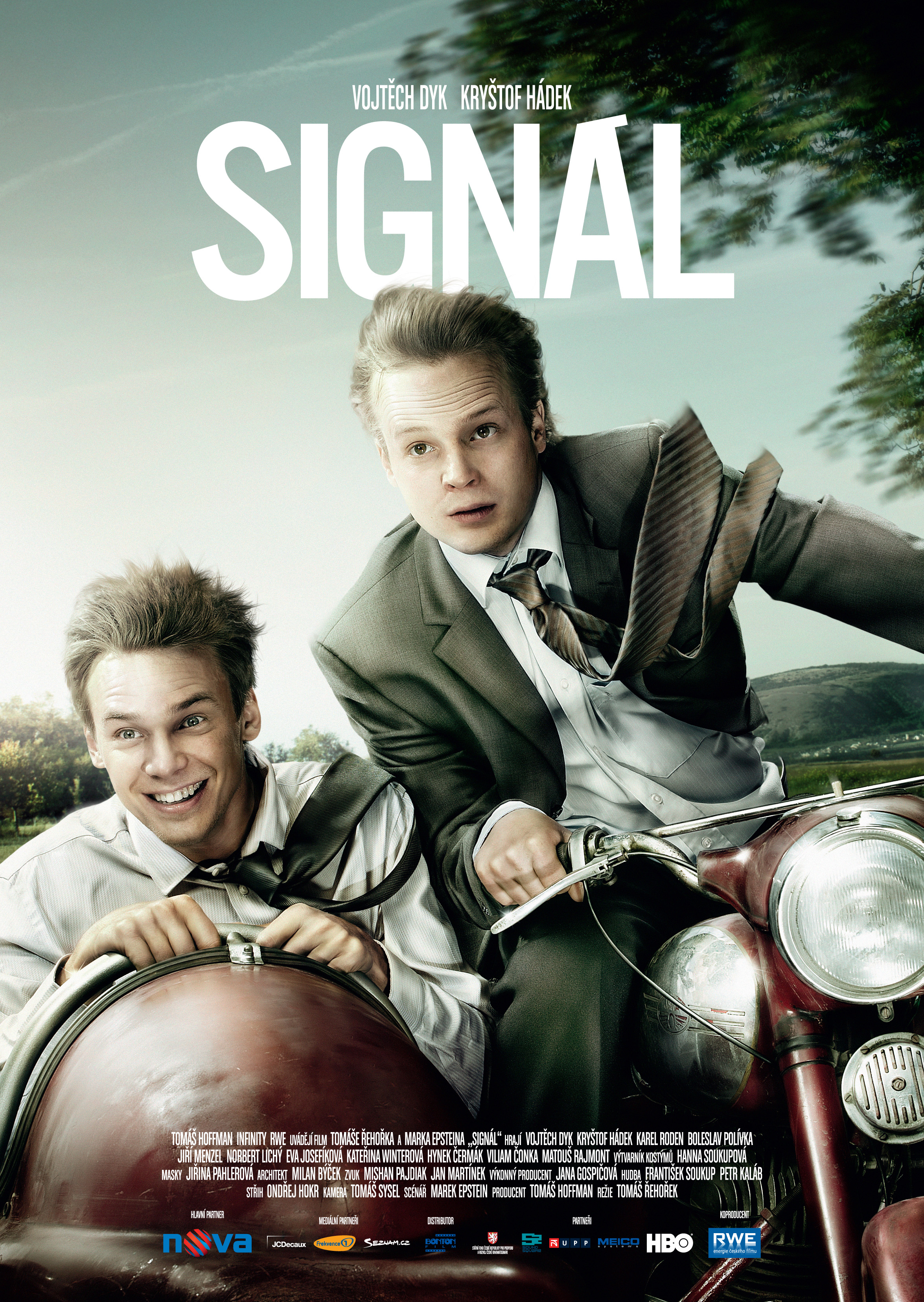 Signál
(Signal)
Comedy / Drama
Czech Republic, 2012, 113 min
* The information on films and the photographs are
automatically generated from the csfd.cz database.
Poklidnou idylu rázovité vesničky, která je tak trochu odříznutá od světa, nečekaně rozčeří sympatičtí mladíci Kája (Kryštof Hádek) a Filos (Vojta Dyk). Přijeli prý proto, aby vyhledali nejlepší místo pro instalaci nového mobilního vysílače. Vidina zisku vzbudí v místních pochopitelné očekávání, zvláště když se dozvědí o zajímavé finanční odměně pro majitele pozemku, na kterém bude vysílač stát. Vesnice se rychle stává bitevním polem a to s využitím všech povolených i nepovolených zbraní. Je ovšem otázkou, zda Filos s Kájou budou schopni naplnit očekávání, do nich vkládaná. Možná totiž nejsou tím, za co se vydávají...