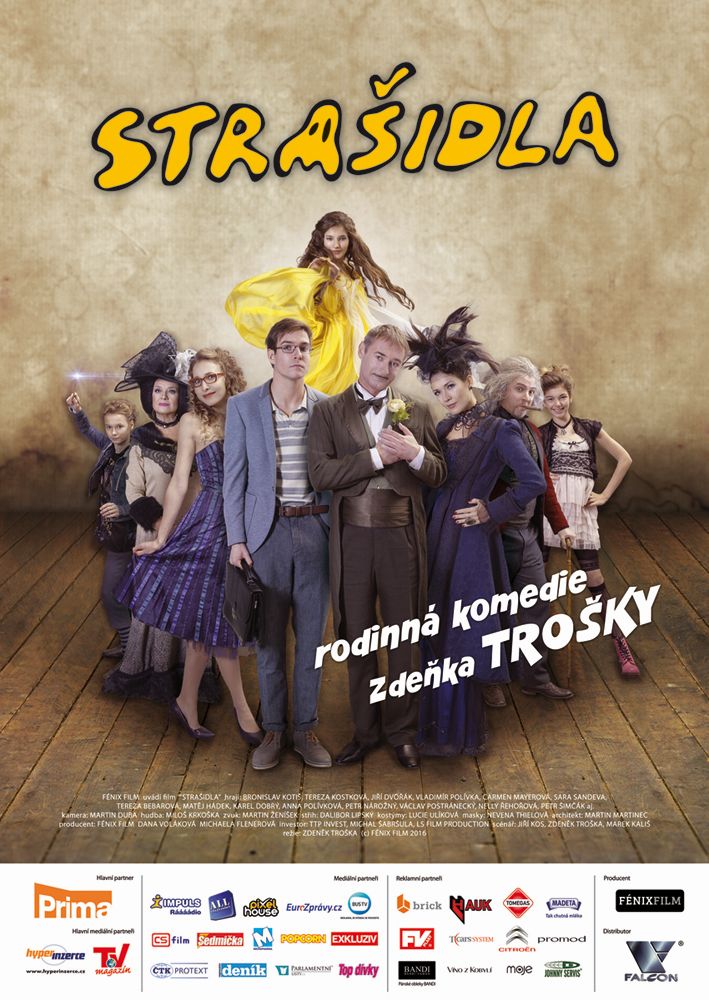 Strašidla
(The Spooks)
Family / Comedy / Fairy Tale
Czech Republic, 2016, 113 min
* The information on films and the photographs are
automatically generated from the csfd.cz database.
Vystěhovat se nebo platit nájem, pracovat a chodit do školy! Tak zněl ortel, vynesený úředníkem Patočkou nad rodinou hejkala Huga, která bydlí ve starém domě na kraji maloměsta. Rodina hejkala Huga se skládá z nadpřirozených bytostí. Ty se mají začlenit do světa lidí, začít pracovat, chodit do školy a hlavně vydělávat peníze na nájem.
Konec rodiny se zdá neodvratný, zejména poté, co Hugo přijde o hlas a jeho žena Patricie ho opustí a odletí za svojí první láskou upírem do Temešváru. Dům má být vyklizen, čemuž chtějí strašidla za každou cenu zabránit.