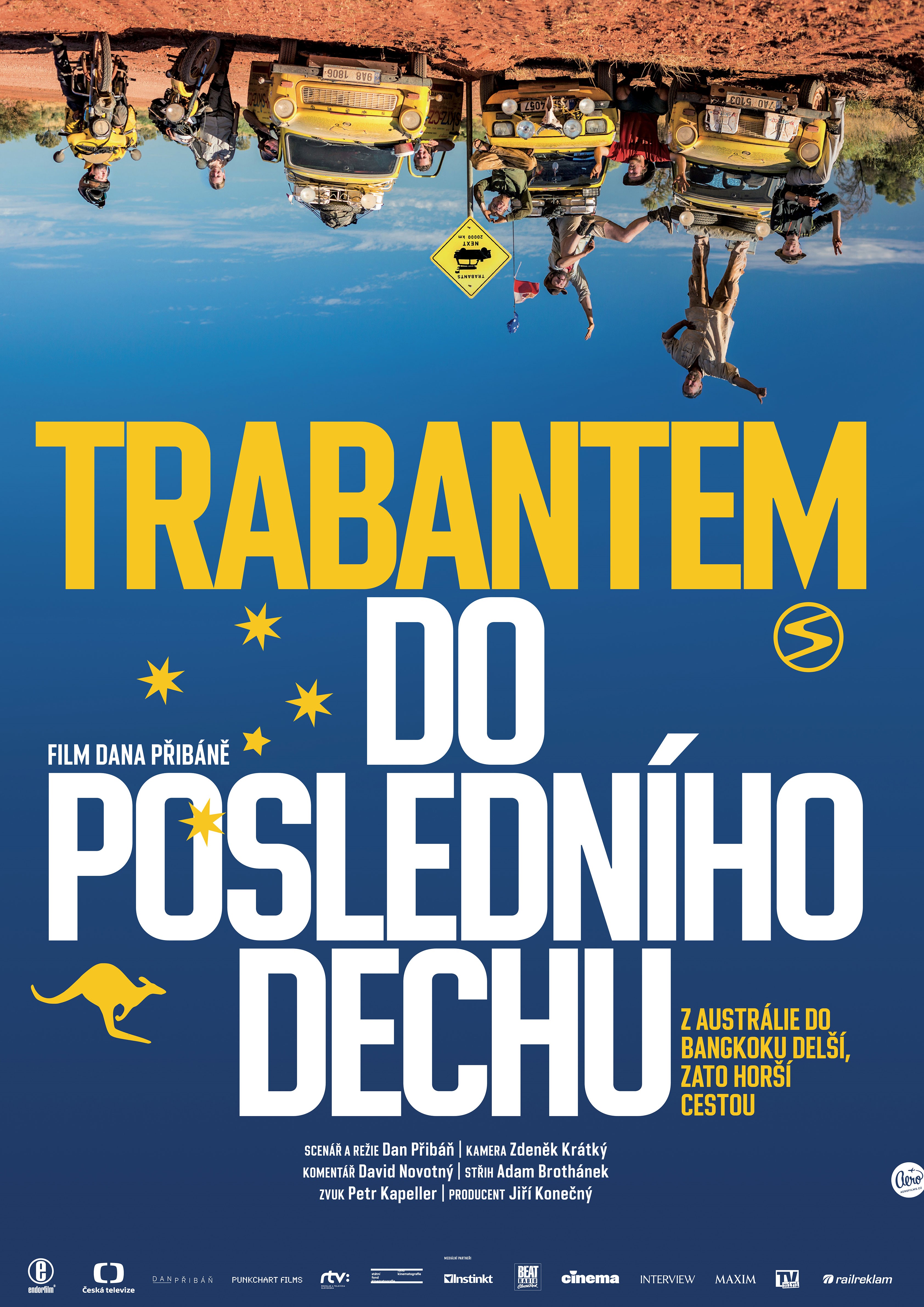 Trabantem do posledního dechu
(Trabant - From Australia to Bangkok)
Documentary / Road Movie
Czech Republic / Slovakia, 2016, 96 min
* The information on films and the photographs are
automatically generated from the csfd.cz database.
Cestovatel Dan Přibáň a jeho netradiční posádka podnikli svou dosud nejnáročnější expedici. Dva žluté trabanty, polský Fiat neboli maluch, čezeta, jawa a dva invalidní vozíky vyrazily z australského Perthu, a během půlroční dobrodružné výpravy projely Východní Timor, Indonésii, Malajsii a Thajsko.