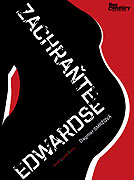 Zachraňte Edwardse
(Saving Edwards)
Documentary
Czech Republic, 2010, 72 min
* The information on films and the photographs are
automatically generated from the csfd.cz database.
Český dokument, realizovaný v produkci HBO Česká republika a filmové a televizní společnosti Febio, líčí zápas o postižené dítě, který už několik let vede manželský pár ze Zlína. Marcel a Šárka Sladkowští se během těhotenství dozvědí, že očekávané mimino má příznaky genetické vady, označované jako Edwardsův syndrom. Pár odmítne potrat, který jim doporučuje většina odborníků, a žena při komplikovaném porodu přivede dítě na svět. Juliána se narodí s rozštěpem patra a dalšími zdravotními handicapy. Nastávají starosti, jak postižené děťátko udržet při životě a vštípit mu elementární dovednosti...